On the way home from Tumbletots this morning I finally managed to coax my two into the buggy so they would stop wandering all over the place and dangerously near the busy road. I instantly regretted it, realising that with them each weighing about 40 or 45 pounds, plus the weight of my buggy, and everyone's extra coats and drinks and boxes of raisins and my groceries... and some random xylophone that M insisted on bringing with us... pushing the buggy for 1.3 miles through Muswell Hill was going to be very hard work indeed.
I huffed and puffed and cursed them under my breath for silly things like having short little legs and not being old enough to drive themselves home (they're only 2 and 3.5, but hey).
And then I heard this: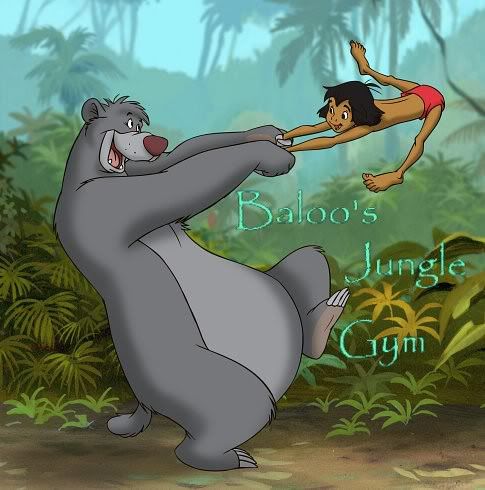 "Look for the Bare Nam Sessories, they're simply bare nam sessories, forget about your worries and your stripes... it's just the bare nam sessories..."
They were holding hands and swaying left and right in the buggy, and singing with gusto, M wearing a pink t-shirt with her brand new fleece Peppa Pig hat, scarf and mitts, and Danger Boy covered head to toe in stickers (the boy loves his stickers). By the time they got to the verse I was grinning from ear to ear, as was every passerby on the high street.
Funnier still was M correcting Danger Boy:
DB:
"The Bear and Sesame, it's simply Bear and Sesame..."
M:
"It's not Sesame!!! It's Sessories!!!"
Funny how such a simple little thing can affect your day. My children's slightly mad interpretation of our favourite Jungle Book song made 32 strangers smile, and here's hoping it made you smile too!